MOGRAAY JO SHARBAT
(Jasmine Flower Cooler)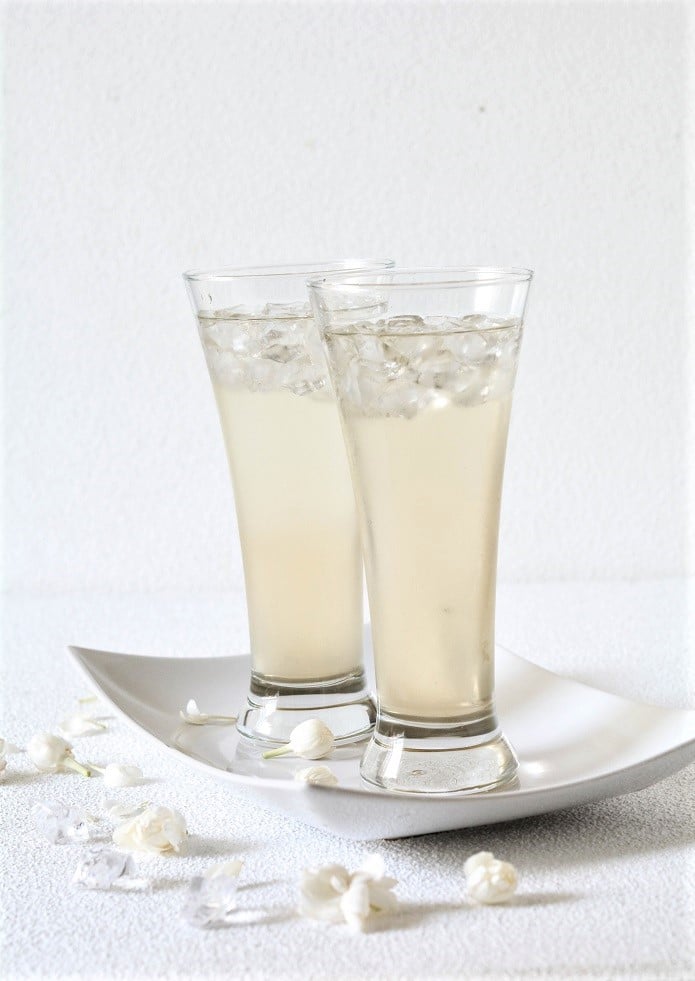 Lime – 1 no.
Sugar – 1 kg.
Water – 1 ltr.
Milk – 2 tsp.
Green cardamom – 5 nos.
Method
In a cooking pot, boil water along with sugar and green cardamom for 30 minutes. Keep stirring at short intervals.

Add milk and stir. The dirt from the sugar will collect at the top. Spoon off the dirt. Add the juice of 1 lime to the sugar syrup. Keep cooking on a medium flame.

After 30 minutes, remove from the stove. The sugar syrup will have thickened and would have reduced in quantity.

Add washed jasmine flowers to the sugar syrup and stir. Cover the cooking pot with a lid and leave it overnight.

The next day, strain the mixture and fill it in bottles. Use as required.
To serve
Mograay jo Sharbat is mixed with chilled water to form an excellent cooler. The usual proportion is 1:6, i.e, one part of Mograay jo Sharbat to 6 parts of water.
This proportion can be increased / decreased depending on personal preference.