TUK
(Double Fried Potatoes)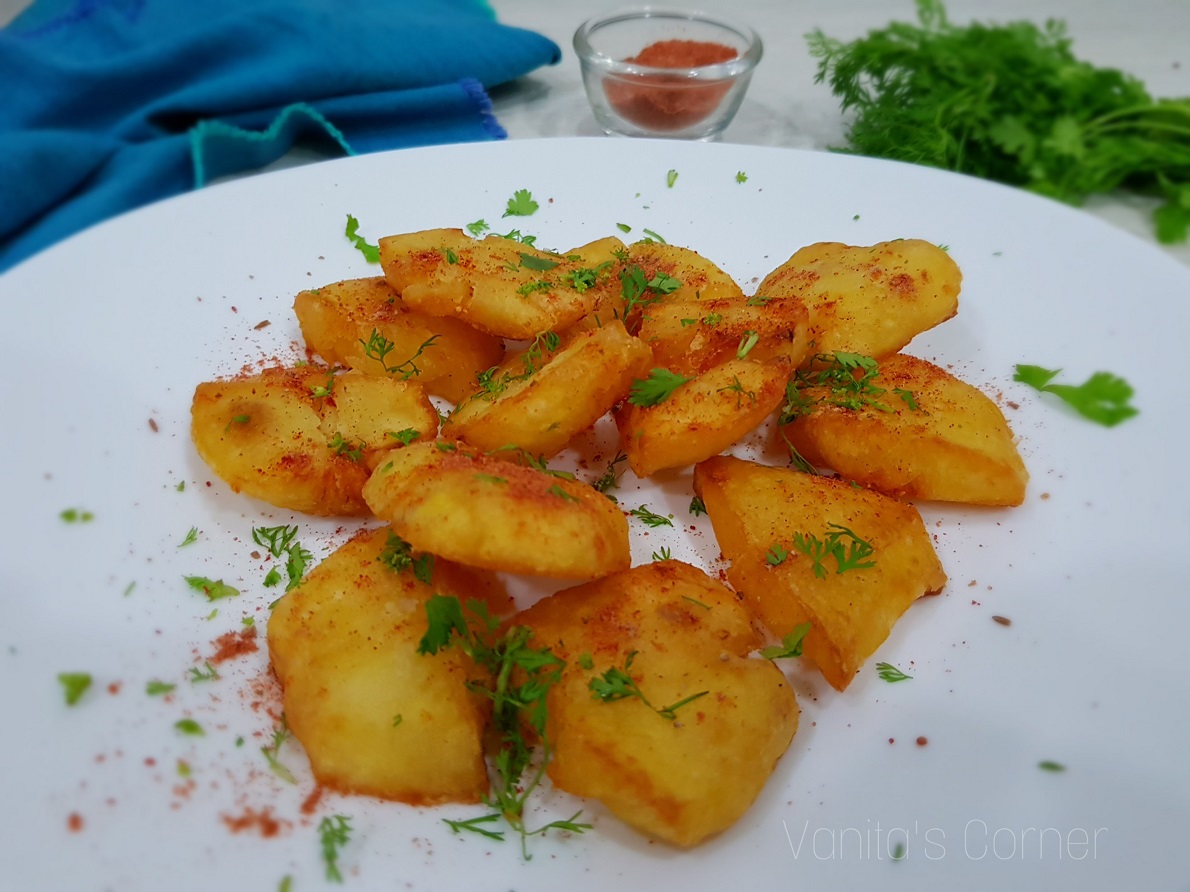 Tuk is a classic Bhatia lunch accompaniment and is a fresh form of Loar, which can be made instantly.
 

Recipe for Batatay ja Tuk
Ingredients
Potatoes (Large) – 3 – 4 nos.
Oil – for frying
Salt – ½ tsp.
Red Chilli Powder – ½ tsp.
Black Pepper powder (optional) – ¼ tsp.
Method
Peel the potatoes and cut them lengthwise into 2. If the potatoes are very large cut them into 4.

Heat the oil for frying on a medium flame. When hot, deep-fry the potatoes. When they are half done, remove and allow them to cool for 5 minutes.

Flatten each half-fried potato with the palm of your hand. They will become round in shape and cracks will appear on the surface of the potatoes.

Fry the potatoes again in the oil on a medium flame till they are crisp and golden brown in colour. Sprinkle with salt, red chilli powder and black pepper powder.
Variation in the Preparation
For the health conscious, in Step no.2, instead of frying the potatoes the first time around, they can be par – boiled. Repeat the procedure from step No.3.
Chef's tip
Potatoes can be replaced with yam (Suran Ja Tuk), raw banana (Kache Kela ja Tuk), sweet potato (Taraylo Mitho Gajar) or colocasia (Arwi Ja Tuk).
To serve
All varities of Tuk are served hot and usually accompanied with Pappad for lunch.