CHAKLI
(Deep Fried Rice Flour Savoury)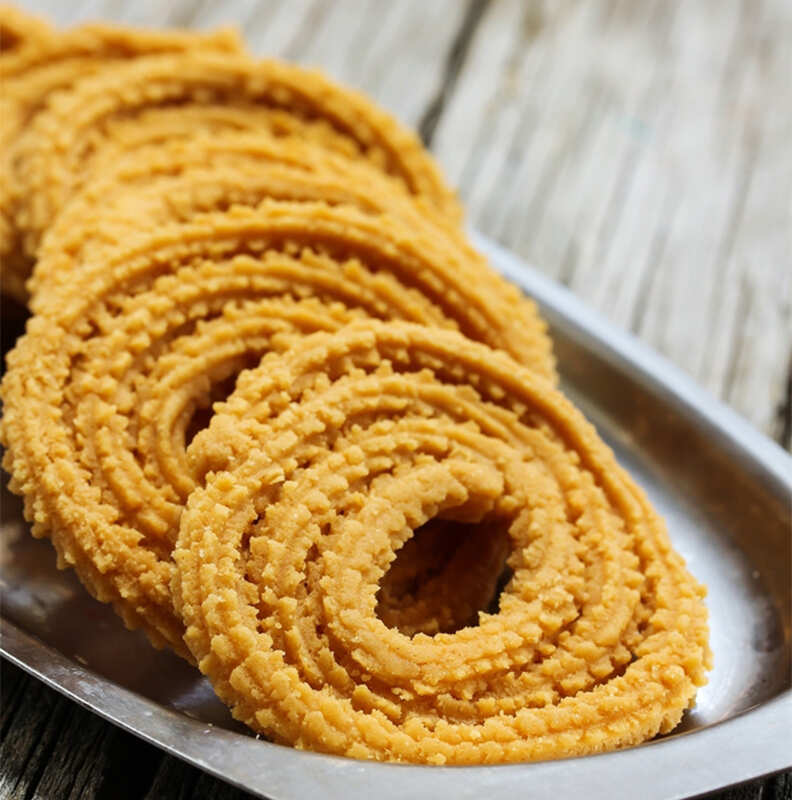 Ingredients
 400 gms Rice flour
 150 gms Gram flour
 1/2 tsp Asafoetida
 1 tbsp Til seeds
 2 tbsp Butter
 3 tsp Chili powder
 Salt to taste
 Oil as required – for frying
Method
Combine rice flour and gram flour with asafoetida, chili powder, butter and salt.

2. Wash 1 tbsp til seeds and add them to the flour mixture.

3. Pour water and knead to make soft dough.

4. Heat oil in a kadhai and press bits of dough through a Chakli mould.

5. Fry the Chakli in the oil till crispy and brown. Allow it to cool.
To serve
Chakli needs to be stored in an airtight container. It has a shelf life of approximately 15 days. It is a tea time savory although can be served as a snack anytime of the day.